Saving money on your electricity bills isn't hard! Plus, it doesn't require drastic changes to your lifestyle. In our blog post here at NDCL Electrical & Property Maintenance, we've listed a few different ways in which you can begin to save money.
If you'd like to contact us about our electrical services, then please do so via our phone number on, 07716848802. We are available across areas such as Chesterfield, Clowne, Worksop, Sheffield, Matlock, Darley Dale, Alfreton, Heanor, Ripley, Ilkeston, Nottingham, South Yorkshire, Derbyshire and Nottinghamshire.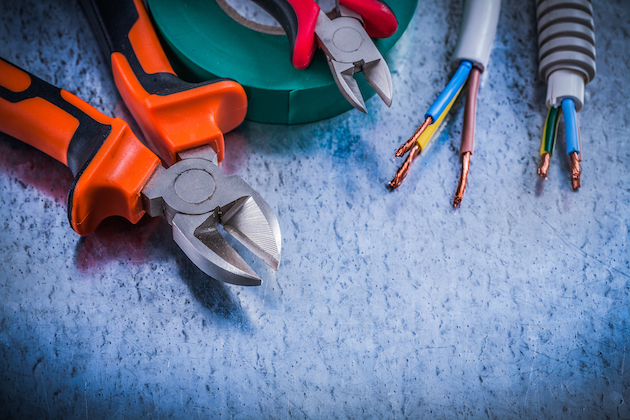 How to Save Money on Electricity Bills
Before we jump right into this blog post on how to save money on your electricity bills, you should know that our additional contact details are below, at the bottom of this blog post.
Changing Energy Suppliers
The first point we'd like to make in this blog post is the various energy suppliers that offer different deals, discounts and much more. By simply switching with energy suppliers, you can potentially save money on your electricity bills. So, if you've been with the same energy supplier for a long period of time, maybe it's time to start researching for the best deals!
Smart Switches
If leaving lights on throughout your property is a common occurrence, then you can consider smart switches. They're available as timed switches and remote switches, which can help to reduce wasted power on appliances that aren't being used. Remote switches work in a way that allows you to remotely control the appliances, meaning you can always be on top of the usage. There are plenty of options for smart switches, so make sure to shop around and find the best smart switches for your property.
Energy-Efficient Appliances
Finally, you can also consider better energy-efficient appliances for your home. When you're next shopping for appliances such as TVs, kettles and so on, take into consideration how energy-efficient the different products are. By simply opting for more energy-efficient appliances, you can help to reduce your electricity bills.
Conclusion
As you can see, there are plenty of ways to reduce your electricity bills and they can easily accommodate your lifestyle. There's no need to make drastic changes to the way you use the electricity throughout your home and it can simply be the case of implementing the three points above. Below are just a few other points for your consideration.
Regularly service your appliances.
Don't unnecessarily charge electrical devices.
Turn out the lights when leaving a room.
Try to dry your clothes outside as often as you can (Great for when the summer comes around.)
Need Our Services in Chesterfield?

If you'd like to get in touch about our services here at NDCL Electrical & Property Maintenance, simply give us a call via our phone number at 07716848802 or send us an email via our email address at, ndclmaintenance@gmail.com. Alternatively, you can also use the contact form on our website.